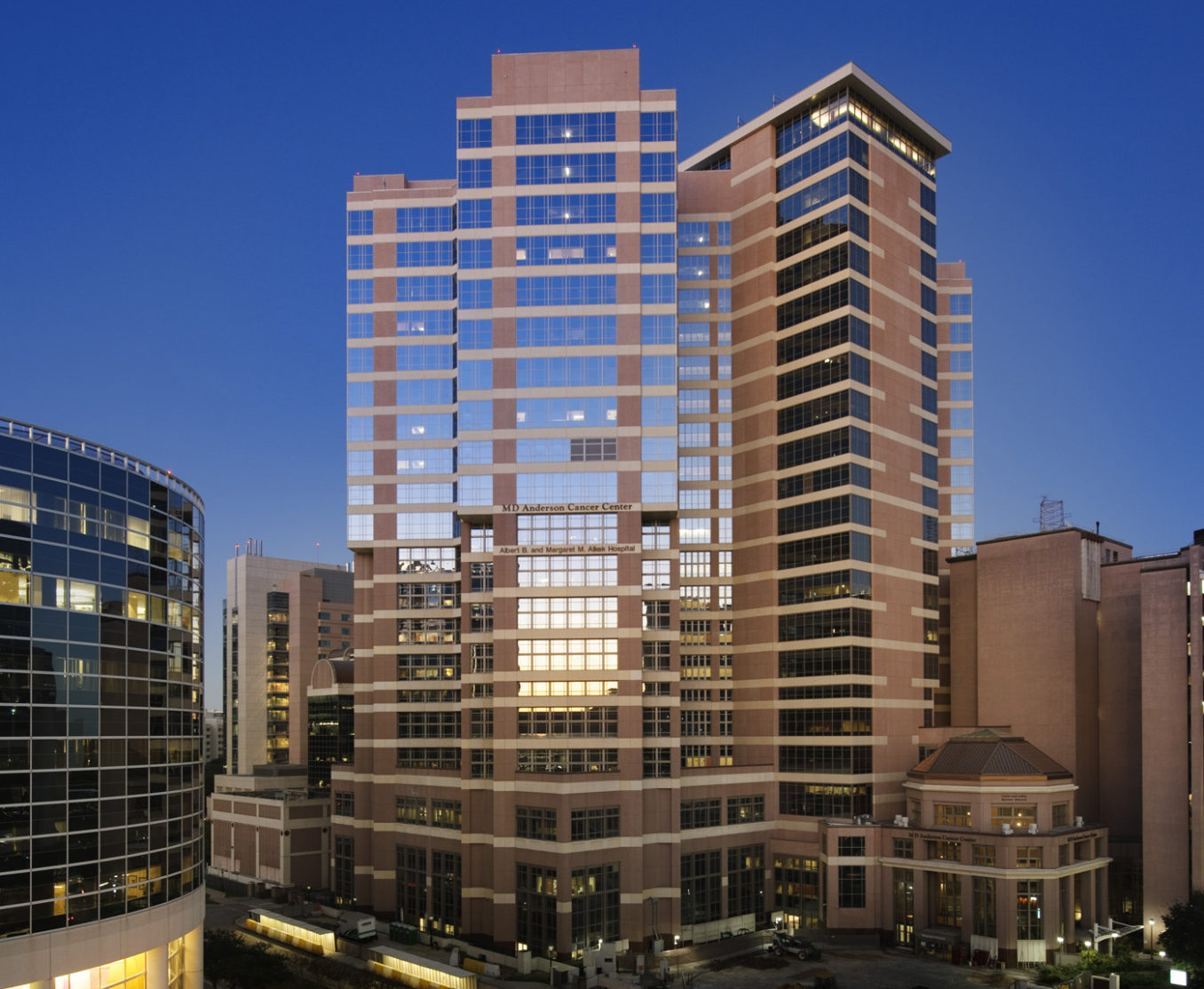 McCarthy Building Companies, Inc., a Texas builder since 1980, was recently selected as an Associated General Contractors of America (AGC)/Aon Build America Award winner in the Design-Build Renovation category for its construction of the expansion of The University of Texas MD Anderson Cancer Center Albert B. and Margaret M. Alkek Hospital project. McCarthy, along with 20 other Build America Award winners and eight Merit Award winners, was recognized at the AGC's 92nd Annual Convention at the Aon Build America Awards dinner on March 23, in Las Vegas.
McCarthy previously received a 2010 Build America Award in the New Building category for its work on the AT&T Performing Arts Center Dee and Charles Wyly Theatre in Dallas. The AGC/Aon Build America Awards, honoring those who build the nation's premier construction projects, is one of the most prestigious awards available in the construction industry. A panel of judges reviewed more than 115 projects this year to select winners in the building, highway and transportation, municipal and utilities and federal and heavy construction categories, with new or renovation sub-categories in each. Winners are selected based on criteria including the project's complexity, innovation, coordination with partners and contributions to the community.
"McCarthy is proud to hold a place on the list of firms honored with Build America Awards again this year," said Mike McWay, president of McCarthy's Texas Division. "Led by a solutions-oriented team, the expansion of MD Anderson's Alkek Hospital challenged our team to build consensus with all parties involved in order to devise creative solutions including utilizing a tower crane built inside an elevator shaft to complete the vertical expansion, compensating for tight site space.  Our design-build team can be proud of the facility and its impact on many of the patients, their families, friends and staff at MD Anderson."
McCarthy was hired in early 2007 to deliver preconstruction and construction services for the 12-story vertical expansion to the existing 12-story Alkek Hospital. Working with design partner HKS, Inc., the team completed this $240 million design-build project ahead of schedule and on budget. The completed project added five inpatient floors, three shell floors, a pharmacy, a facilities floor, a mechanical floor and an observation deck. The facility remained fully operational during construction, and the expansion floors were opened for patient and staff use in December 2010.
McCarthy's Texas Division adds the most recent Build America Award to a growing list of other business and industry-based awards the firm has received, including being honored for a 2010 Safety Through Exemplary Performance (STEP) Gold Award from MD Anderson for its work on the Alkek expansion, a 2010 Distinguished Project Award from The TEXO Association for its work on The Wyly Theatre, the number three spot on the 2009 Top 100 Workplaces by The Dallas Morning News and the 2009 Contractor of the Year award from the Dallas Chapter of the American Institute of Architects (AIA).
Editor's Note: Photo by Ed La Casse